Lex Luger is a young producer with a big name.  He's worked with major artist such as Kanye West, Rick Ross, Waka Flocka and more.  His style of Hip Hop production is known for its colossal horns and floor shaking 808 drum sounds.
In today's walkthrough, I'll guide you through a step-by-step process on how to create a banging Lex Luger style beat.  To do so, you'll need access to a decent DAW and some good brass sounds.  I use Logic Pro, but Ableton and FL Studio will do the trick as well.  If you're in need of some quality drum loops be sure to check out Silicon Beats.  They have plenty of hard-hitting loops to get you going in a hurry.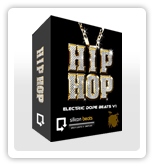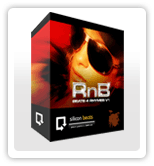 Once you have your hands on some nice brass and drum samples you're ready to go.
Here is a snippet of the beat we will be recreating:
Audio clip: Adobe Flash Player (version 9 or above) is required to play this audio clip. Download the latest version here. You also need to have JavaScript enabled in your browser.
Step 1 – Start with a drum loop.
Building around a drum loop is a great way to get started.  I like to grab a simple loop, drop it into my DAW, and then spice it up with my own snare fills, and hi-hat rolls.
Audio clip: Adobe Flash Player (version 9 or above) is required to play this audio clip. Download the latest version here. You also need to have JavaScript enabled in your browser.
Here's the drum loop after giving it some additional flair:
Audio clip: Adobe Flash Player (version 9 or above) is required to play this audio clip. Download the latest version here. You also need to have JavaScript enabled in your browser.
Step 2 – Lay down some low-end brass.
Lay down a phat brass riff and stack that recording 3 or 4 times with other decent brass sounds you have access to.
Construct a basic 4 bar melody playing Octaves in a percussive nature.
Take a listen to the melody I recorded:
Audio clip: Adobe Flash Player (version 9 or above) is required to play this audio clip. Download the latest version here. You also need to have JavaScript enabled in your browser.
Step 3 – Polish off your brass sound with some compression, EQ, and a little reverb to give it a big, stadium feel. 
The easiest way to do this is to route all of your brass sounds to a bus track and apply your processors to that bus.  Now you have control over the individual sounds and the overall sound of them combined.
Step 4 – Mix your drum loop and brass together.
At this point I like to spend a little time (not a lot of time) getting my brass and drums to mesh, as this will be the foundation for my song.  Some quick mixing gets my sounds in pocket and makes building around them easier.
Audio clip: Adobe Flash Player (version 9 or above) is required to play this audio clip. Download the latest version here. You also need to have JavaScript enabled in your browser.
Step 5 – Add a lead to your beat.
There are a many different lead sounds that will work. Dig through your sound libraries looking for eerie screams, haunting vox or modulated sine waves – these all work great.
Here are a few examples:
Audio clip: Adobe Flash Player (version 9 or above) is required to play this audio clip. Download the latest version here. You also need to have JavaScript enabled in your browser.
Audio clip: Adobe Flash Player (version 9 or above) is required to play this audio clip. Download the latest version here. You also need to have JavaScript enabled in your browser.
Audio clip: Adobe Flash Player (version 9 or above) is required to play this audio clip. Download the latest version here. You also need to have JavaScript enabled in your browser.
I used the first lead in the Hook, and the other 2 periodically throughout the song.
Audio clip: Adobe Flash Player (version 9 or above) is required to play this audio clip. Download the latest version here. You also need to have JavaScript enabled in your browser.
Step 6 – Spice up your beat with some sub bass, FX, and vocal cuts. 
This is where you give your beat added character.  Start by laying down a fat 808 bass line for that hard-hitting bottom end.  Then, look for areas or spaces in your beat where you can throw in some vocal cuts.
Audio clip: Adobe Flash Player (version 9 or above) is required to play this audio clip. Download the latest version here. You also need to have JavaScript enabled in your browser.
Step 7 – Do some mixing, add some final touches, and enjoy the fruits of your labor.
I hope you found this article helpful.  Be on the look out for more quality tutorials from Samplepacks.ca!