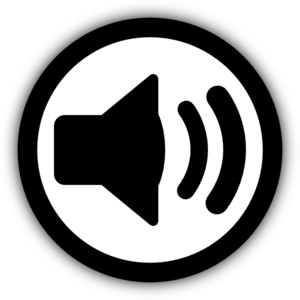 Bus compression occurs when you route multiple instruments or sound sources to one track and apply compression to it.  When you think of a 'bus track' think of a group coming together as one.  Typically, a high-end single-band compressor is used in Bus Compression.  A good example comes with mixing live drums.  It's common to route your individual drum tracks (kick, snare, overheads, etc.) to a single track and compress that overall signal to give your drums more punch and cohesion.
Here is a simplified diagram for Bus track routing and compression:
As I mentioned previously in part 1 of this article, it's difficult to discern what additional software processors are worth the money because there are so many to choose from.
To broaden our scope on the subject we'll be comparing Audio Damage's Rough Rider (which is free), Ableton's stock compressor, as well as IK Multimedia's Model 670 and Waves SSL G-Master Bus Compressor.  As a control for our test similar volume levels and compressor settings will be used.
Drum Bus Settings
When applying this form of compression to a drum bus you will want to use moderate settings in most cases.  Typically, a low ratio, moderate attack, and quick release time will get you in the ballpark of good results.  Also, try setting your threshold anywhere from -5 DB to -12 DB range, so that you get 3 – 5 DB of gain reduction.
To get the full benefit of this article you will need to listen to these audio examples on decent speakers – perhaps even headphones.  The effect we're looking to achieve is a subtle one, but making great music has a lot to do with showing small details plenty of attention.
Here is a segment of the drums without any compression applied to the bus track.
Audio clip: Adobe Flash Player (version 9 or above) is required to play this audio clip. Download the latest version here. You also need to have JavaScript enabled in your browser.
Free Compressors
There are plenty of free compressors available on the Internet.  Audio Damage's Rough Rider is known for being one of the better ones out there.
Take a listen to the drum segment using Rough Rider as a bus compressor:
Audio clip: Adobe Flash Player (version 9 or above) is required to play this audio clip. Download the latest version here. You also need to have JavaScript enabled in your browser.
Stock Compressors
Stock Compressors come with most DAW's and usually fall in the mid-tier of quality software compressors.  However, I find that Ableton's Compressor is a solid workhorse in many aspects of music production.  It barely eats any CPU resources and it's very transparent.
Take a listen to our drum mix using Ableton's single-band compressor:
Audio clip: Adobe Flash Player (version 9 or above) is required to play this audio clip. Download the latest version here. You also need to have JavaScript enabled in your browser.
IK Multimedia's Model 670 Compressor
The Model 670 is a software emulation of the legendary Fair Child 670 – the Michael Jordan of hardware compressors.  The cool thing about the 670 is that you have the ability to compress your left and right sides of your stereo field with out affecting your mid center and vice versa.  Sometimes when I work with a live drum buss, I'll use two of these compressors to compress the mid center and sides independently of each other.
Figure 4: Old School FairChild 670 hardware compressor.
Take a listen to our drum segment using the IK Multimedia's Model 670
Audio clip: Adobe Flash Player (version 9 or above) is required to play this audio clip. Download the latest version here. You also need to have JavaScript enabled in your browser.
Waves SSL G-Master Buss Compressor
The G-Master compressor is a software emulation of the G-Buss Compressor in the SSL 4000 console series.  To my knowledge Waves doesn't offer this software compressor on its own.  You'll have to purchase the SSL 4000 bundle, which will set you back five hundred to six hundred dollars, maybe more.
Audio clip: Adobe Flash Player (version 9 or above) is required to play this audio clip. Download the latest version here. You also need to have JavaScript enabled in your browser.
If you have the money I think the SSL 4000 series is worth owning, but I wouldn't strain my budget for these plug-ins.  They will not make a home recording mix sound like some legendary engineer mixed the track in a billion dollar studio.  If you've tricked yourself into believing that, then click your heels and come back to Kansas Dorothy – there's a lot more to it.
Summary
Decide for yourself, which compressor delivered the best results. It's a matter of opinion.  Personally, I thought the Rough Rider comp was rather dull and the weakest of the group, but then again, it's also free.  Ableton's compressor was perhaps the most transparent, but the Model 670 seemed to have a bit more punch.
Here are the samples grouped together so you can quickly audition them back and forth.
Drum loop without Buss Compression:
Audio clip: Adobe Flash Player (version 9 or above) is required to play this audio clip. Download the latest version here. You also need to have JavaScript enabled in your browser.
the Rough Rider Compressor (free):
Audio clip: Adobe Flash Player (version 9 or above) is required to play this audio clip. Download the latest version here. You also need to have JavaScript enabled in your browser.
Ableton's stock compressor:
Audio clip: Adobe Flash Player (version 9 or above) is required to play this audio clip. Download the latest version here. You also need to have JavaScript enabled in your browser.
IK Multimedia's Model 670 ($99)
Audio clip: Adobe Flash Player (version 9 or above) is required to play this audio clip. Download the latest version here. You also need to have JavaScript enabled in your browser.
Waves' SSL G-Master Buss Compressor
Audio clip: Adobe Flash Player (version 9 or above) is required to play this audio clip. Download the latest version here. You also need to have JavaScript enabled in your browser.
For part 1 of this article series click here:
http://www.samplepacks.ca/compressor-shoot-out-on-live-drums